Set as avatar
Hahah entertaining. That stinks that Justin Long is done though. He was a good fit for these ads.
---
Cute Anime Mushroom. there are
Just downloaded the update and got Outlook to sync calendars with me iPhone :D I really have missed the ability to do that these past few weeks so I'm happy again.

I'd really like 'Travel Time' adding back into Outlook appointments as I can't see why it was removed. I found that I used that quite a bit in Entourage '08.

:apple:
---
Cute Anime Witch
Wow, hadn't even thought about that... That would be so nice. :o

Very good idea!!! The only problem is speed, Apple SD readers are quite fast but only some high end SD reach good speeds.
---
Set as avatar
Wow I had no idea you have to pay 9% now

Looked it up to make sure, it is indeed 9%
heres the fact page (http://pages.ebay.com/help/sell/fvf.html)
---
more...
I saw cute Anime quot;Chibiquot;
I wouldn't be surprised if it were mentioned in the June conference. It's a good product, gives a good experience and enables an extremely high demand. I don't know but I highly doubt the other tablets will be able to compare for years to come.

It's not just the tablet itself, it's the cust svc, developer base for apps, integration of apps and other streaming pleasures as movies, all through iTunes and marketing scheme. I'm not saying others won't have a chance but they're racing to just beat features on a tablet in the market; not the other aspects.
---
the size of my cute anime
Mac users also are more likely to describe themselves as computer-savvy

Having run Linux for the past two years, I find this bit hilarious.
---
more...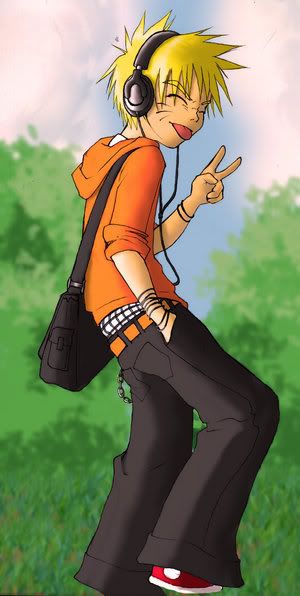 Cute anime
Dreadnought
Jun 23, 05:50 PM
Cool redeye, thanks for the update! And it's here about the same, the heat that is. Too hot to get some sleep. So, installing the widget at 00:48 CET is the best thing to do! :D And I think it's time to get this baby out of its Beta status and make it version 1.05. After this update, you have earned your rest, for the weekend that is :p
---
These stylishly cute mascots
lordonuthin
Apr 24, 05:23 PM
yeah, lately there haven't been enough wu's to go around but if you set the -advmethod flag you may get something. or not :p
---
more...
Avatar Maker
1dterbeest
Nov 2, 10:01 PM
So many of the switchers are college kids. A few
months ago they had an article about how the
market share in college is really falling more toward
mac, more than ever before. Apple is getting them
young, and that will pay off in the long run. I got
my first Mac when I started college and now that
I finished, I got a new one. The new laptops have
made a huge dent in this age group, so that is what
a lot of this whole market share increase is caused by.
---
I believe Avatar is an anime.
cherry su
Apr 29, 01:32 PM
The government isn't likely to levy a significant gas tax in the near future. The oil barons will not approve.
---
more...
Set as avatar
Oh my, what a conundrum for the fan boys. On one hand, CR loves the iPad and Apple's customer service but on the other hand, we have the iPhone 4. :D

THIS! Sorry fanboys but as much as I love my apple gear I cannot help but snicker at the mental anguish some of you all must be suffering. Surely there will be plenty of justification in this thread that I haven't yet read!
---
I loved Avatar: The Last
j_maddison
Mar 19, 04:53 PM
what kind of school would need the ipad over a mac or pc?

It's a companion device

Personally I would have found it very handy during my studying years, purely due to the form factor and diary/ notepad functions.

I was as disappointed as most people when it was released, I'm still disappointed in it as a home device, but for work I can see it being very handy. I don't need to multi task in work, but it would just sit there gathering dust in the house, for me at least anyway
---
more...
cute anime boy with brown hair
thejadedmonkey
May 1, 09:48 AM
For anyone who got in with the PC beta, the OS X beta now available for download, you don't need a new key or anything.

I have an older mac at home, I'll download it and give some fps stats and the like.
---
Set as avatar
Hans Brix
Apr 21, 09:38 PM
Paid $4.159 for 87 octane on 04/18/2011 in Northern California.
---
more...
tHiS iS a rEaLLy cUtE aNiMe.
I really don't think it's an iPad. Given how it appears to be a bright and sunny day and how much light can be seen reflecting off of most other surfaces, the "iPad's" surface seems too matte.

iPad case?
---
Cute Anime Image
darkplanets
Apr 1, 09:49 AM
When your hands are tied, your hands are tied.

I'm not a huge fan of Time Warner, but hey, there's not much they can do here. It's actually a great idea, allowing channels to be watched from any screen so long as you have a subscription...

The fact that some networks are against this is mind boggling.... why on earth would you want to decrease potential viewership when your revenue is based on increasing viewership?
---
more...
cute anime pets
http://www.macrumors.com/images/macrumorsthreadlogo.gif (http://www.macrumors.com/iphone/2009/11/05/why-an-rfid-enabled-iphone/)

Multiple reports have come in that Apple is researching (http://www.macrumors.com/2009/11/05/apple-experimenting-with-rfid-enabled-iphone-prototypes/) RFID (http://www.macrumors.com/2009/07/09/new-apple-iphone-patent-applications-surface-object-and-facial-recognition-messaging-voice-modulation/) integration (http://www.macrumors.com/2009/07/02/haptic-feedback-fingerprint-identification-and-rfid-tag-readers-in-future-iphones/) into the iPhone, but some may still be wondering what such functionality would bring to the table for consumers.

Firstly, we should note that RFID is a catch-all term that describes a vast array of technologies and standards. RFID tags can be relatively large and battery-powered, such as ones used in toll collection, to small "passive" tags that can be embedded into credit cards, drivers licenses (called "Enhanced Drivers Licenses" in the U.S.), passports, or stuck onto a piece of merchandise.

Currently, cell-phone usage of RFID technology is centered around Near Field Communication (http://en.wikipedia.org/wiki/Near_Field_Communication) (NFC). NFC has three main usage scenarios: a phone acting as an RFID tag; a phone acting as an RFID reader; and peer to peer communication (P2P).

In RFID tag mode, a phone could be used as a payment device (like a credit card), an identity card, or act as a car key. In RFID reader mode the phone would be able to interact with tags in its vicinity. This article and video (http://www.nearfield.org/2009/04/iphone-rfid-nfc) demonstrates how an iPhone with RFID could use physical objects to control media playback. And in P2P mode, Bluetooth pairing can be streamlined.

These are just a few ways that RFID could be used in an iPhone. When or if it becomes a reality isn't clear, but hopefully now you have a better idea of what the potential is for Apple's research in this area.

Article Link: Why an RFID-enabled iPhone? (http://www.macrumors.com/iphone/2009/11/05/why-an-rfid-enabled-iphone/)

Apple is believed to be working on technologies where your iOS device carries the configuration details of your OSX device, while the OSX device is backed up in the cloud. Then merely placing your iOS device next to another OSX device will enable that OSX device to be temporarily configured as if it were yours. And removing the iOS device will make the OSX device return to its original state. No wonder they are interested in short range radio technologies...
---
tHiS iS a rEaLLy cUtE aNiMe.
robbieduncan
Mar 29, 07:34 AM
YOU WILL GET DIFFERENT IMAGES IF YOU USE A 200mm EF Lens on a 7D (APS-C) and a 200mm EF-S lens on that same camera due to the FOVCF

Go and try it and come back...

Edit to add:

Here is a great little one page explanation of EF vs EF-s (http://jefflynchdev.wordpress.com/2009/01/10/understanding-canons-ef-s-lenses/). I quote from it:

Canon EF-S lenses are designed specifically for the 1.6x FOVCF DSLR bodies but still require the same 1.6x crop factor to be applied as the standard Canon EF Lenses to get the equivalent field of view comparison. Again, this is because the physical focal length of the lens is the same, regardless of which camera it's mounted on.

Which, once again, agrees with me.
---
The kind you see in many anime
I dont add them.. I swear to you im not a grinch.. I just ignore it. unless I know people well.. I dont add them. Some of my co-workers I dont even add.

If you trust someone enough to see all the things you do on facebook.. you should be able to trust they are not going to KILL or ROB you..

Why do people add others they dont really know?? are we having a contest to see who has the most friends?

Am I alone when only adding people I KNOW I will hang out with or talk to on a normal basis??

Haha I tend to accept anyone who I have mutual friends with just because back in high school I met quite a few people that I went to school with every day through Facebook. It doesn't happen so much in college but I haven't changed my friend accepting habits, lol.
---
tobefirst
Sep 27, 08:54 AM
Any Rosetta improvements are definitely welcome!
---
Classic B&W mountain photography is probably my favorite of all time. I can just stare at Bradford Washburn's photos for days. I think you did really well here and I enjoyed this one for sure. My only complaint is that the right side left me wanting more, like we weren't quite finished with the ridge.

Thanks for the feedback. It was a challenging mountain to frame as it was the first of many other peaks off to the right. Here is a broader view of Jones Peak and the adjacent peaks to the right... to me this takes away the focus from the alternating snowy/dark areas of Jones Peak, and it also seems unfinished on the right:

http://monogon.org/gfx/jonespeak2.jpg
1/640s, f/7.1, 70mm, ISO 100
EF 70-200mm f/2.8L IS II USM

Just for grins, here is a shot of the Collegiate Peaks at 10mm focal length... and it still appears unfinished on the right. :eek: I guess I should have done what my sidekick did and just take a panorama. :)

http://monogon.org/gfx/collegiatepeaks.jpg
1/320s, f/10, 10mm, ISO 100
10-22mm f/3.5-4.5 USM
---
Spaceboy88
Apr 5, 09:08 AM
Have fun using those on a 3.5" or 4" screen.

I'm not saying they WILL do that on iPod, but they'd be more likely to do it than a touch-screen home button.

I don't think the gestures would be that bad anyway. I've been using 10.7 Lion for a week now and some of those 4-finger gestures work perfect on the trackpad which is almost the size of an iPod anyway.
---
This is welcome news. I hope all purchases, not just from the app store, are completely regulated and controlled. They also should pass some regulations into what not only our kids should eat, but also us adults. What about the fashion and clothing industry. What a waste of money. Regulate that as well. We don't need fancy clothes when our money could be used instead to fund pensions and research the growth of algae in tropical coral reefs.

If they are successful at enacting all of these wonderful regulations, then we can all get lobotomies and be led around with a government helper on full benefits. Our day will come. Government is indeed good.
---
I've just installed Lion on a blank drive on a new Air and this is in Software Update. I'm definitely running DP2 as it says in the dialog. Is this telling me to update to something I already have or is there a DP3 I haven't heard about?
http://i.imgur.com/06l8O.png'

Dev Center shows newly posted Xcode releases but still lists DP2. Maybe it's propagating.

On a Friday. Weird, if so.
---